Mini PC purchasing advice: how to choose the right product
What You Need to Know
A mini PC is a full-fledged computer about the size of a paperback book. Despite its small size, it contains powerful features and can replace a desktop PC.
Because of their compact form and silent operation, mini PCs are often the first choice for use as an office PC or as a media centre in the living room.
With accessories such as a WLAN stick, external hard drive, USB TV card or Bluetooth stick, the user can quickly expand the storage space and range of functions of the mini computer.
Computing power in mini format
Stylish, slim and powerful – that's how mini-computers present themselves on the PC technology market. In principle, mini-PCs are full-fledged desktop PCs, but in a much smaller format. The computer is no longer a "plastic block" (also called a "tower" by experts) that stands conspicuously on or under the table. Instead, it "disappears" on the desk as a small box the size of a paperback book and blends into its surroundings with pleasant restraint.
Despite their small size, the small computers have a lot to offer in terms of performance. The PC dwarfs often contain chipsets and graphics cards like those found in notebooks. The most important connections such as USB, HDMI, audio, screen and LAN are also part of a mini computer's equipment. Even if you don't see it at first glance, the small PCs are ideal for working with the usual office programmes, e-mail and internet services and for multimedia software such as music or film streaming. The computer minis can also handle simple video and image editing. However, the mini-PCs with their onboard graphics card cannot satisfactorily handle demanding media projects. Mini PCs are also unsuitable for computationally intensive games.
Because of its small form and fanless cooling, a Mini consumes much less power than a large desktop PC. The mini computer saves not only space but also energy. However, in some performance aspects it cannot compete with a large PC model.
Pro points
More energy-efficient than desktop PCs
Space-saving
Quiet
Ideal for office, internet and multimedia work
Media centre in the living room
Drawbacks
Limited performance
Weak CPU
Difficult to upgrade
Risk of overheating
Few features
Typical applications for mini computers
Because of their compact, space-saving design, mini computers are a good choice for the office. Since it is very suitable for using office programmes and internet research, it can easily replace an entry-level desktop PC.
Some mini PCs have been specially designed for use as a media centre. They are often equipped with several HDMI interfaces so that the user can connect media devices such as a TV, sound system or a player to the computer simply by plug-and-play. Since the mini-computer comes with a hard disk, it can also serve as a hard-disk recorder or gaming console. As a modern computer, the mini-computer naturally also has an Internet connection. This allows the user to stream online content to media devices via the computer box. If a media player software is installed on the computer (experts often recommend Kodi for this), the mini PC can play a wide variety of media formats. Thus, the small computer usually fulfils its function as a media centre to the user's complete satisfaction.
Mini-computer? Or would it be better to buy a notebook?
If you are looking for a computer that is both space-saving and powerful, a laptop is a good choice. In addition to the computer, the buyer also gets a screen and keyboard. So what advantages do mini-computers offer over other compact computers?
Compact design: The housing of the mini PC is much smaller than that of a conventional notebook. In terms of equipment (processor, hard drive and RAM), however, there is virtually no difference between the two types of device.
Adaptability: The user chooses hardware components such as monitor (and thus also the display), keyboard or speakers separately. Those who are more familiar with the construction of a PC can also exchange or upgrade components such as the hard disk and RAM on a mini-computer. This is usually not possible with a laptop.
Silent ventilation: Most mini-computers work with passive cooling. This means they do not have a fan that rotates inaudibly at high speed when the computer is under heavy load. Because of this whisper-quiet operation, the small computers are ideal for an open-plan office where the noise level should remain as low as possible.
Unlike notebooks, however, the small computers are not designed for use on the move. The user cannot work with the device without a monitor, keyboard and mouse. In this respect, they are more like conventional desktop PCs.
Different mini PC variants
There are also different types of mini-computers. For better orientation, we present the most common types in more detail below:
Classic mini-PCs

The classic mini-computer is a square box whose housing is about 20 by 20 centimetres long and wide and 2 to 5 centimetres high. This makes these computers about the size of a paperback book. As far as connections are concerned, the compact computer can certainly keep up with a large desktop PC. Most models have several USB ports, an HDMI and/or a VGA connection as well as LAN access and audio connections. However, not all devices are WLAN-capable. With the appropriate accessories, however, this functional gap can be closed quickly. If the user only needs the PC for common applications such as word processing, spreadsheets, presentation, e-mail, internet surfing and film or music streaming, then a mini PC can replace a large PC tower. The average price range for a mini-PC is between 120 and 750 euros.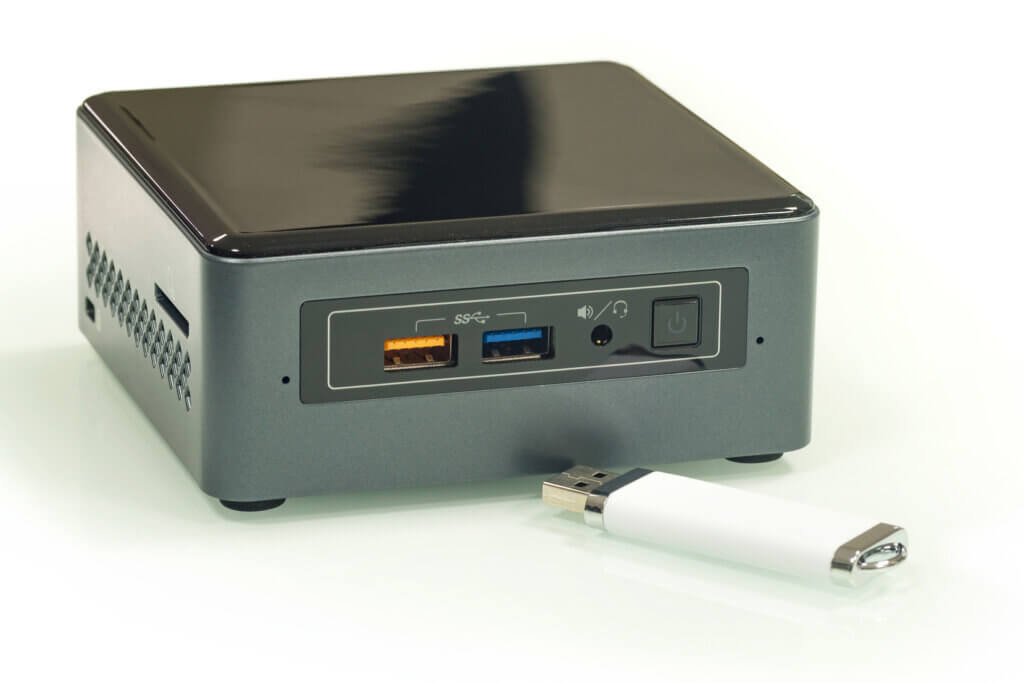 PC sticks (micro PCs)
The dwarfs among the minis are the PC sticks or micro PCs, which are about 10 to 15 centimetres in size. At first glance, they look like a larger USB stick. But they do not belong in the USB interface, but in the HDMI input of a monitor or a television. The basic functions for working with Office programmes and surfing the Internet are provided by the tiny PCs. The user connects the necessary hardware such as keyboard or mouse via Bluetooth. The integrated WLAN module not only enables access to the web, but also connection to the home network. Many buyers use the PC stick as an adapter for streaming. Thanks to a RAM of 2 gigabytes (GB), a 32 GB flash memory and a quad-core processor, such a PC stick is able to work with full-fledged operating systems such as Windows 10. The price for this mini-computer is around 130 to 200 euros.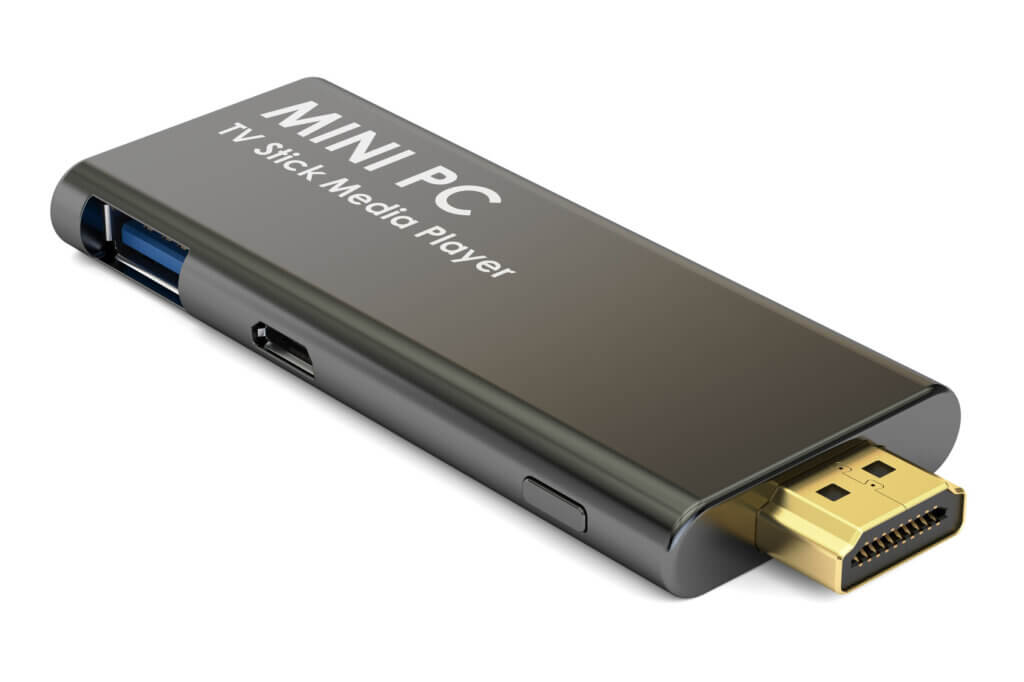 HTPCs (Media Centre)
An HTPC (Home Theatre Personal Computer) is a computer system specially designed for use as a media PC. The term "media centre PC" is more common today for this type of computer. Other names occasionally found in descriptions are media computer or living room PC. The latter already indicates the room in which an HTPC is usually located: the "living room", where the TV, hi-fi system and speakers are also located. To ensure that movie nights or music enjoyment are not disturbed by ventilation or hard drive noise, media computers are equipped with SSD hard drives and passive cooling. Furthermore, several HDMI ports are indispensable so that the user can easily connect all media devices to the computer. Finally, HTPCs often come with special media centre software that ensures, for example, that media files are displayed optimally on the screen.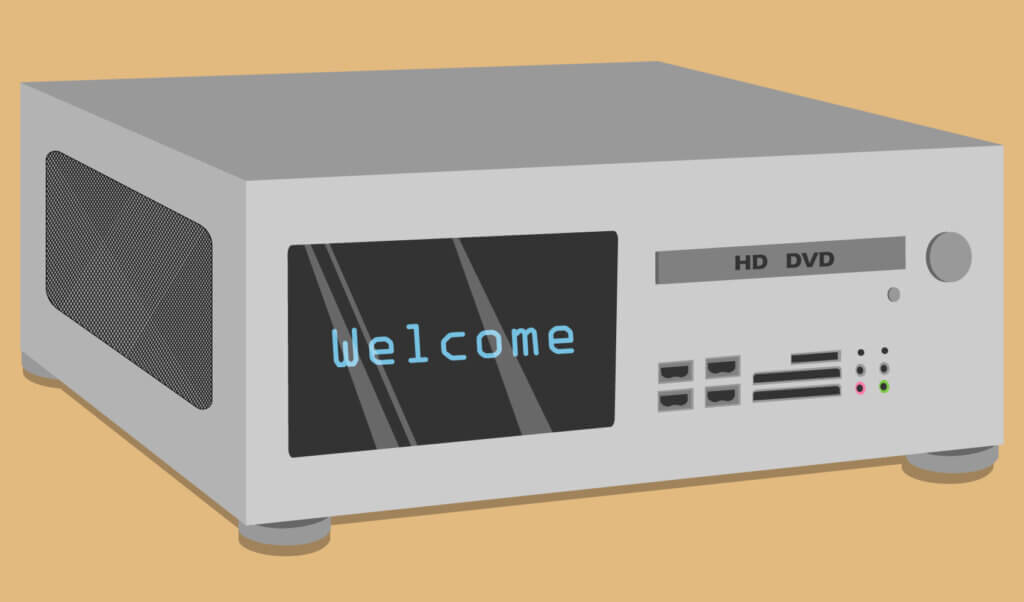 Slimline PCs

Slimline PCs or slim PCs are a slim version of a normal desktop computer. They are often only half the size of a mini tower; about the size of a file folder. This makes them taller than typical mini computers, especially in terms of height. The equipment is usually of a somewhat higher quality than that of the PC minis. For example, slim PCs can feature powerful CPUs from the Intel® Core series, eight gigabytes (GB) of RAM, two terabytes of hard disk space or a combination of SSD memory and SATA hard disk. This makes this type of mini-computer ideal for users who have little desk space but need a powerful PC. The price for these slim computers is between 400 and 1,000 euros.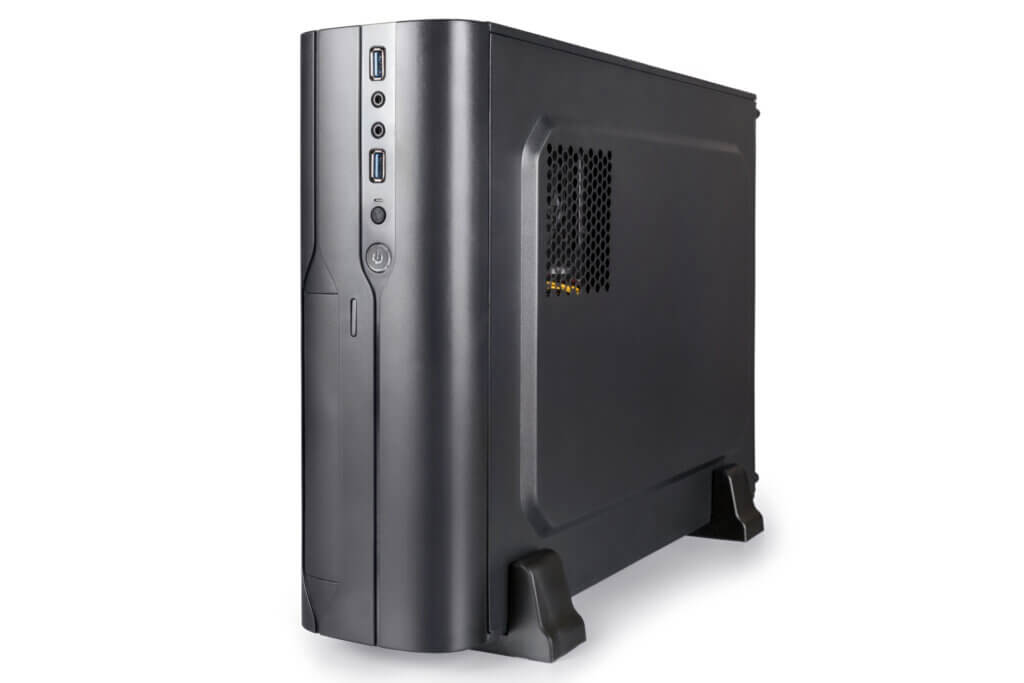 Complete Mini PC and Barebone Mini PC (X-PC) – which is which?
If you look around for Mini PCs in the shop offers, you will quickly realise that there are two alternatives:
Complete systems
Barebone/X-PCs
The two systems differ from each other in terms of hardware and software equipment, connections and also price.
Complete systems are immediately ready for operation. After all, they come with all the necessary components. This makes them a recommendation for beginners and users who want to get started with computer work right away. The extent to which the system can be expanded or retrofitted at a later date must be clarified by the user before the purchase. This involves questions such as: Which components are permanently installed? Which elements can be exchanged if necessary?
Pro points
Mini-PCs are ready for immediate use
Very easy to get started with
Drawbacks
Lack of overview of which components are installed
Poor customisability
Barebones are an unfinished or stripped-down version of a complete PC system. They usually consist only of a case, power supply, motherboard, processor and processor cooler. Components such as RAM, hard disk and graphics card are missing. The buyer must purchase and install these separately. Barebone systems are therefore suitable for PC users with technical understanding and precise ideas about which graphics card and memory technology the PC should have. Because of the reduced equipment, these mini-computer variants are quite inexpensive. However, the buyer still has to invest some time and money to get the small computer ready for use.
Pro points
Equipment of the mini PC can be perfectly adapted to the user's wishes and intended use
Favourable price
Drawbacks
Requires advanced knowledge of PC technology
Subsequent costs due to the purchase of necessary components
Raspberry Pi – The minimalist mini PC
A speciality among small computers is the Raspberry Pi. The basis of the computer is a circuit board the size of a credit card. It is equipped with an ARM microprocessor from Broadcom. The CPU's performance is roughly equivalent to that of a smartphone. With the help of various components such as an SD card and micro-USB cable, the single-board computer can be equipped for various areas of application.
Very popular is the use as:
Media centre
Linux computer
Home server
Control computer
Originally developed to teach young students programming and hardware skills for little money, Raspberry Pi morphed into a favourite for PC hardware hobbyists and hackers.
The criteria for buying a mini-PC
The variants presented here already make it clear: the choice of Mini PCs is quite large. So that prospective buyers can orient themselves in the offers and know which functions and equipment they should compare, we present below the most important aspects that play a role when buying a Mini PC.
From a technical point of view, these components are crucial:
Processor (CPU)
Working memory
Hard disk
Operating system
Graphics card
Interfaces
Cooling or fan
Processor and performance
There are only two PC processor manufacturers: AMD and Intel. However, there are many different types of Intel processors on the market and in Mini-PCs. The small housings often contain CPUs that were developed for mobile devices. These include, for example:
Intel® Celeron®
Intel® Atom®
Some models of the Intel Pentium® series are also specially designed for portable devices. These processors from the entry-level segment are reasonably priced and bring enough power to handle everyday computer applications as well as common graphics performance flawlessly. Somewhat more powerful are the mid-range CPUs of the Intel Core® series, for example the i3, i5 or i7 models. These are also installed in desktop computers. In a mini-PC, they also enable gaming and 4K graphics display. They are comparable with the Ryzen series from AMD.
Main memory (RAM)
The RAM also ensures that the PC runs all applications smoothly. The mini-computers in this comparison have a RAM of two to eight gigabytes (GB). Two gigabytes of RAM is fine for a micro PC, but a mini PC for the desktop should have at least four gigabytes of RAM. This has been the standard for notebooks for several years. If you want to be more future-proof when buying your new mini-computer, go for a model with eight gigabytes of RAM or more. Or they should make sure that this component can be upgraded.
Hard disk
Most mini-computers use a solid-state drive (SSD) for storage. These storage chips are small, less susceptible to interference, quiet and allow fast access to data. If you need the mini-computer for everyday office applications, an SSD storage medium is a very good choice. A lot of storage capacity is needed to store films and media files. Experts therefore recommend a hard disk drive (HDD) for this purpose. This usually has much more capacity than an SSD (sometimes up to 1 terabyte or even more). If you back up most of your data in the cloud, you can also use a mini-PC with a small hard disk capacity (whether HDD or SSD).
Graphics card
The graphics chip plays a rather minor role in mini-computers intended for the office or as a media centre. Most devices have an onboard graphics card, i.e. a graphics processor integrated into the CPU. For movie streaming, 4K display and office applications, this onboard graphics solution is perfectly adequate. Games with complex 3D graphics, however, are a bit too big for the chip.
Interfaces
The new mini-computer should definitely have the following connections and interfaces:
HDMI – Generally, these multimedia connections are for devices such as televisions, DVD and Blu-Ray players or monitors. HDMI has been the standard for digital audio-video transmission for many years. It has thus replaced the clunky SCART connection. It is also a prerequisite for the transmission of 4K signals. On the mini-PC, this is the connection for screens.
USB – For external devices, USB sticks and many other PC accessories, the small PC needs USB interfaces; preferably several. As far as data transfer speed is concerned, USB has come a long way in recent years: USB 3.0 (recognisable by its blue colour) can transfer up to 4.8 gigabytes per second and is thus about ten times faster than its predecessor USB 2.0.
WLAN & Ethernet – The connection via LAN (Ethernet), i.e. network cable, is still considered more stable than WLAN. Such a connection is therefore definitely an advantage. A WLAN connection is not only good for wireless internet surfing, but also provides an interface for smartphones or printers. No WLAN integrated in the mini PC? Help yourself with a WLAN adapter.
Connections for speakers, headphones, microphone and, if necessary, headset are usually integrated. A VGA interface can also be found on most mini PCs.
Optional interfaces
The Bluetooth connection falls into the "optional" category. This can be useful for media centre PCs to connect keyboard, speakers and mouse wirelessly. But this wireless technology is not part of the standard equipment of a mini-PC. If the desired PC is not Bluetooth-capable, this function can be quickly retrofitted with the help of a USB adapter.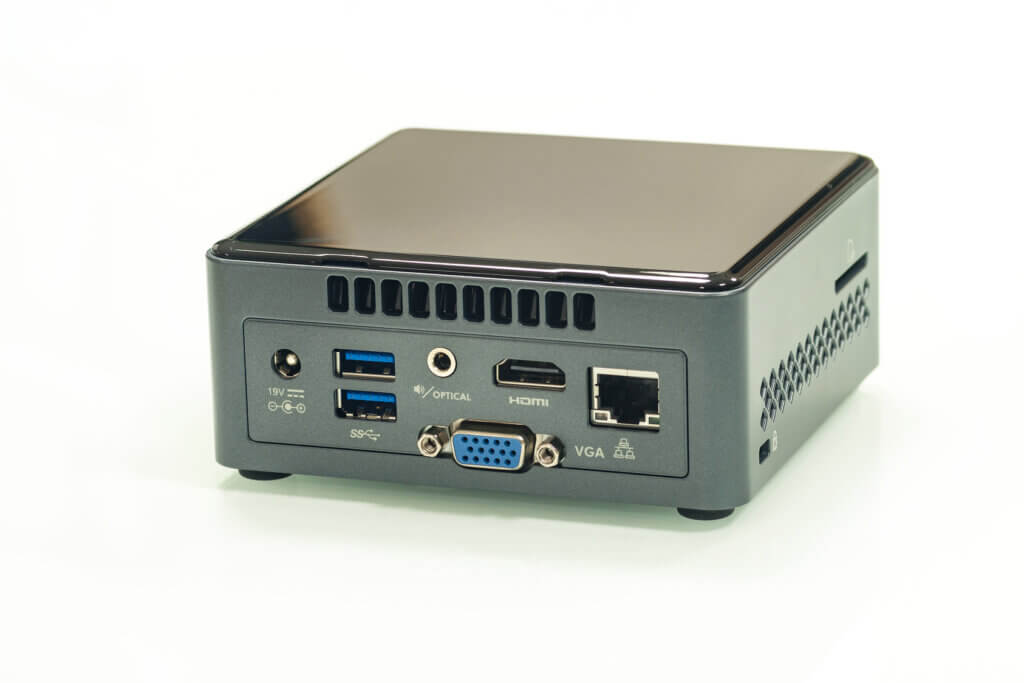 A card reader for reading SD cards is also only available on some devices, for example the Zotac ZBOX-BI322-E. Here, the user also has to buy a card reader. If this component is missing from the equipment, the user will also have to help himself with an external device.
Ventilation
Most small PCs have passive cooling. This works without a fan and is silent. This makes the computer dwarfs perfect for the desk and, as media PCs, they do not disturb the movie night with audible fan whirring.
Only the slim PCs are usually equipped with active cooling, i.e. a fan, because a desktop CPU sometimes sets the clock in them. The fan prevents the processor and graphics card from overheating.
Operating system
Mini PCs are available for Windows, Chrome OS, Android and Linux. Apple also offers the Apple Mac Mini, a small computer for the desktop.
Consumers can also find devices without an operating system on the market, for example the Asus VivoMini barebone PC. Most of these are considerably cheaper. These are a recommendation for experienced users who have already bought an operating system or who want to install a specific Linux distribution.
Supplementary purchase criteria
In addition to important purchase criteria such as performance, processor and RAM, other features can play a role in deciding on the right mini computer.
Dimensions, weight and design

PC sticks are of course the tiny ones and the lightweights in this category. The classic mini PCs are about the size of a pocket book, but have a square shape. At 13 by 13 centimetres, the VivoMini UN 45 is one of the smallest representatives of its kind.
On average, a mini PC weighs about one kilogram. The ZBOX-BI322 from Zotac is very light at just under 400 grams.
Design is not the most important purchase criterion, but it can certainly play a role for some consumers. However, the mini PCs do not offer any variety in terms of appearance. Most of the devices belong to the "small black" category, i.e. they are small black PC boxes. The Apple minis stand out from this dark uniformity with their silver look.
Energy consumption
In various guidebooks you can read that mini PCs are more energy-efficient. This difference becomes clearer when you compare the minis with large desktop computers or with gaming PCs. A mini computer is satisfied with 65 watts of power (power supply unit), the processor needs between 28 and 35 watts. For a laptop, the power values are in a similar range. A PC tower, on the other hand, needs more energy: depending on the size of the computer, the power supply unit consumes 180 to 310 watts.
Power is usually supplied via a power supply unit and the connection to the mains. Rechargeable batteries are not found in this type of computer.
Price
The question of price plays a role in every purchase decision. Consumers should pay close attention to the features of mini PCs that are conspicuously cheap. Don't accidentally buy a computer without an operating system or a barebone PC without a hard disk and RAM!
In general, the price range for mini-computers is between about 300 and 1,500 euros. The price difference in each case is due to the equipment. The HP EliteDesk 800 G4, for example, has an Intel i7 processor with up to 3.2 gigahertz, 16 gigabytes of RAM and a 1 terabyte SSD. Of course, these components come at a price. The buyer has to put more than 1,000 euros on the table for this power mini.
Warranty and guarantee
Of course, the statutory warranty of 24 months also applies to the purchase of a new mini-computer. If the user discovers damage to the device within the first six months after purchase, he or she can easily complain to the seller. In the case of device defects that occur during this period, manufacturers assume that they were already present at the time of purchase, at least to some extent. (Unless there is clear evidence that the user caused the damage himself). In the case of defects that occur later, the user would have to prove in the complaint that these are due to material defects that were already present from the beginning. For reasons of goodwill and customer service, many dealers will nevertheless take back the broken appliance and offer a replacement.
In addition to this statutory liability for defects, manufacturers also provide a voluntary warranty. Unlike the warranty, the duration of the warranty is not prescribed by law. The usual warranty periods are 12, 24 or 36 months. Sometimes buyers can purchase a warranty extension or an on-site replacement service when purchasing a device.
The legal warranty of 24 months is granted by the dealer. The warranty, on the other hand, is a service offered by the manufacturer.
The right to warranty expires as soon as the user makes modifications to the computer that are not intended according to the operating instructions.
Useful accessories for the mini PC
In addition to the usual PC components such as keyboard, mouse, monitor and printer, the PC technology market offers a wide range of options for expanding the functional scope of the small computer. We present a few examples below:
External hard disk via USB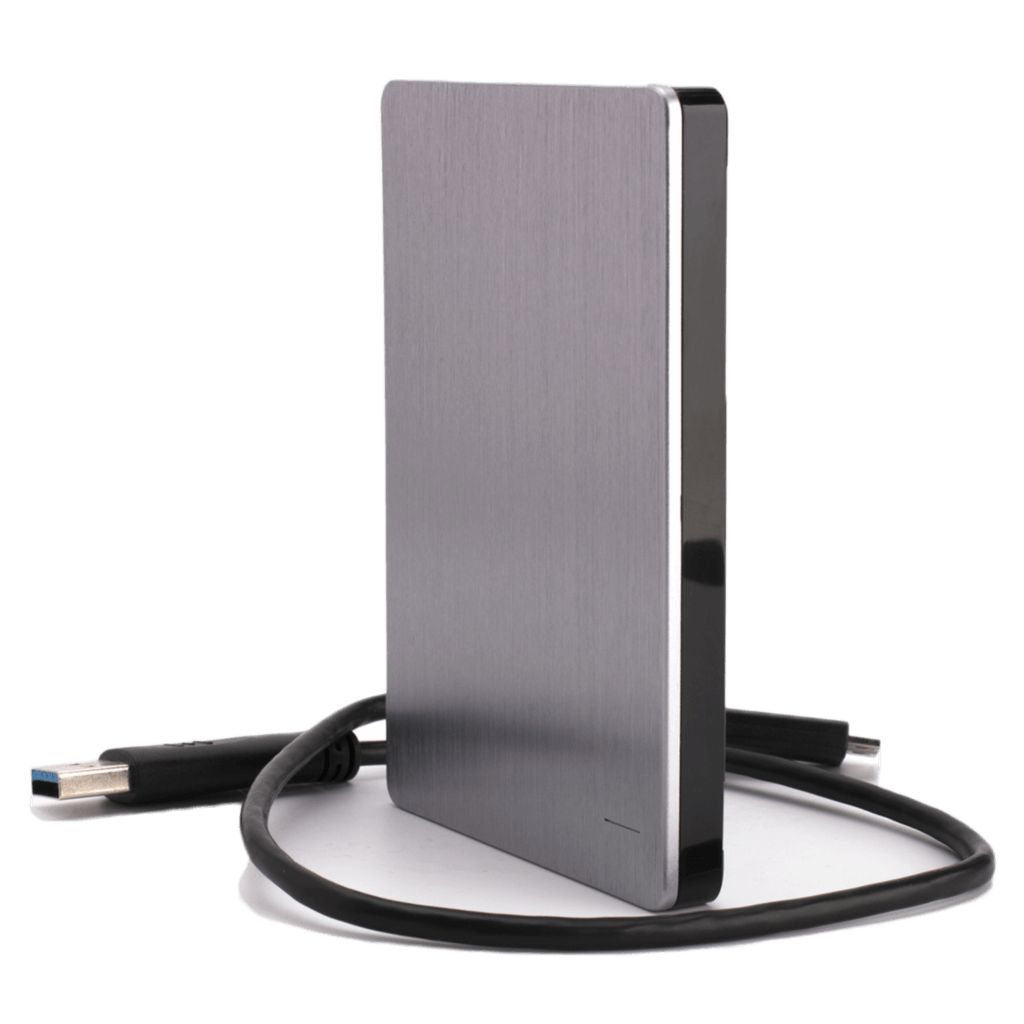 An external hard drive is ideal for archiving photos and videos, as these media files often take up a lot of storage space, but are often used comparatively rarely. A portable SSD can easily be connected via USB. The experts at Stiftung Warentest recommend that users expand their storage with an external hard drive, as mini-computers often have less capacity than notebooks or desktop PCs.
USB hub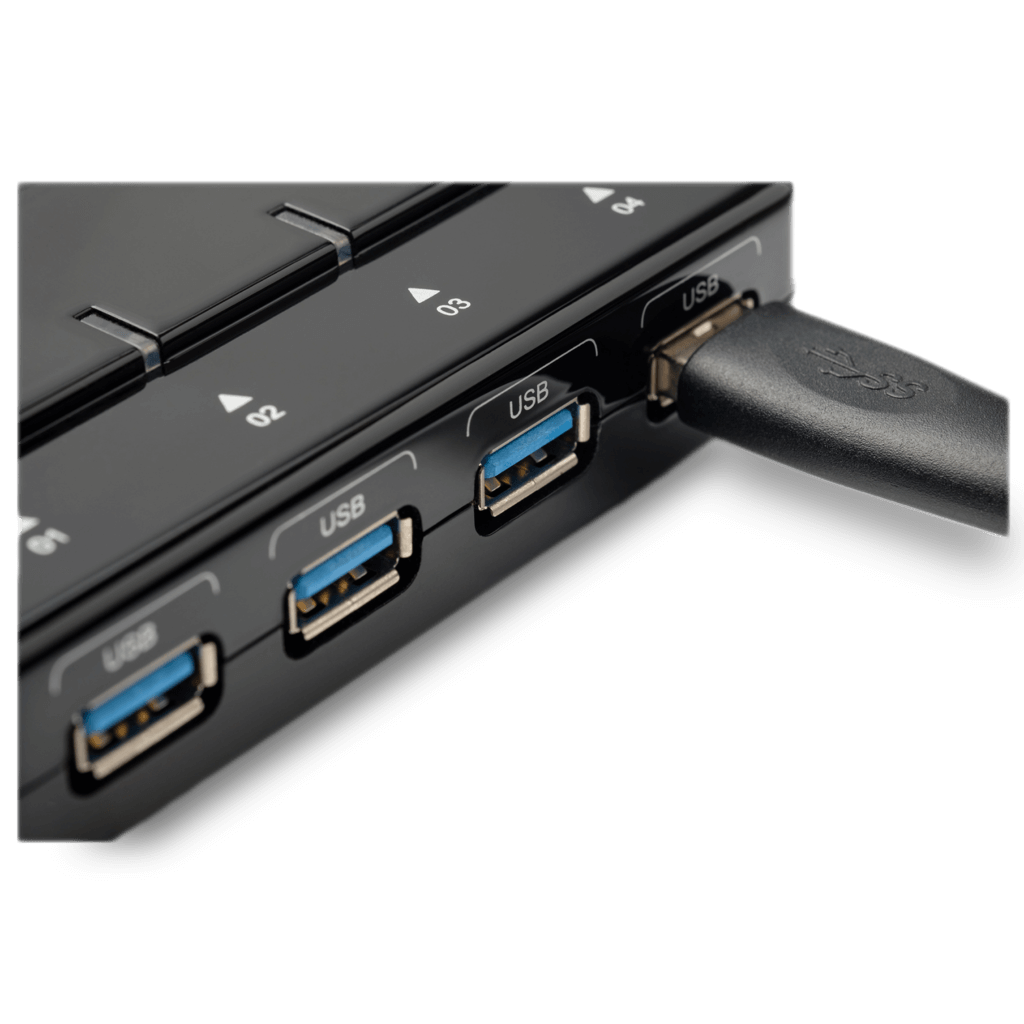 Keyboard, mouse, USB stick, mobile phone charging cable, printer – each device requires a USB connection. If the mini-computer does not come with enough USB ports, the user should get a USB hub. This USB distributor solves the connection problem elegantly and creates connection options for many other USB devices.
DVB-T2 stick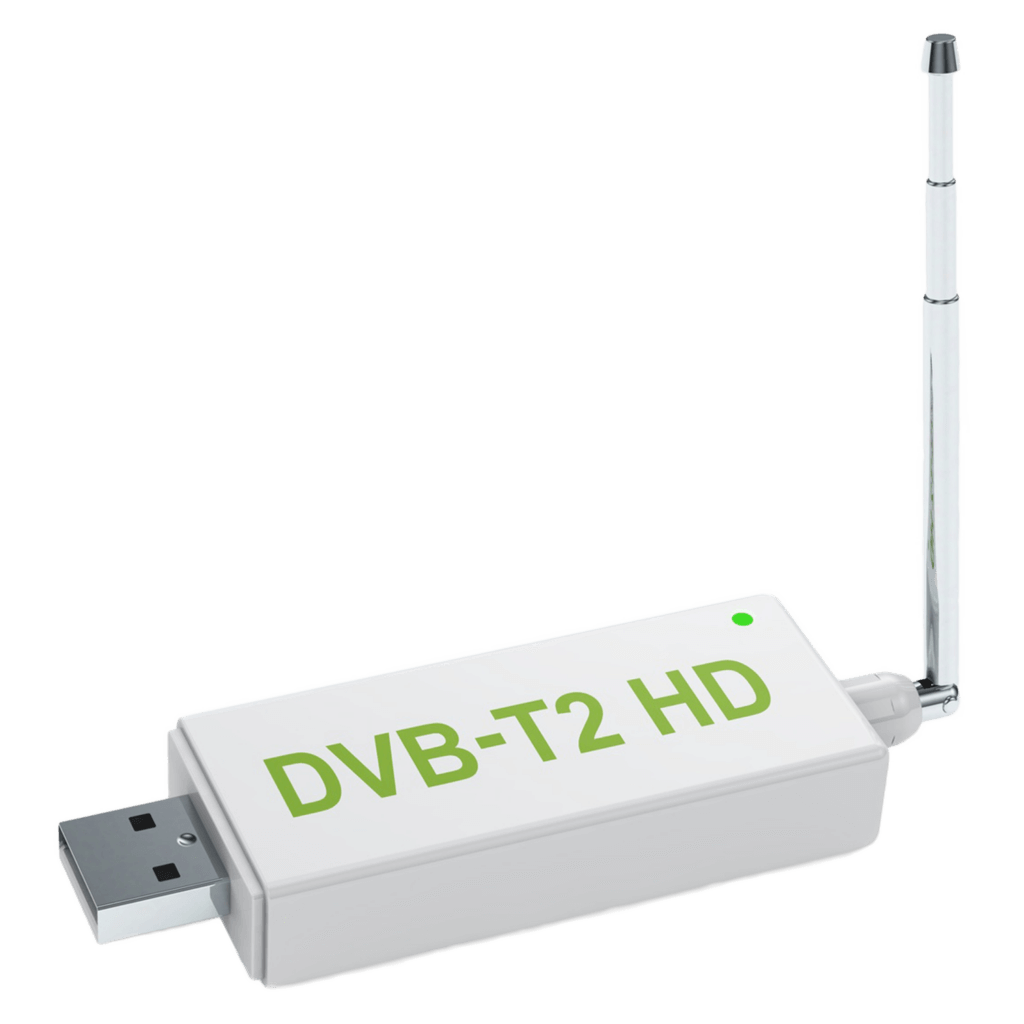 If the small PC is to take over TV reception, the user should think about buying a USB TV card. For TV streaming, of course, a corresponding TV stick is needed. Ideally, the connected monitor or TV set should have a Full HD resolution.
WiFi upgrade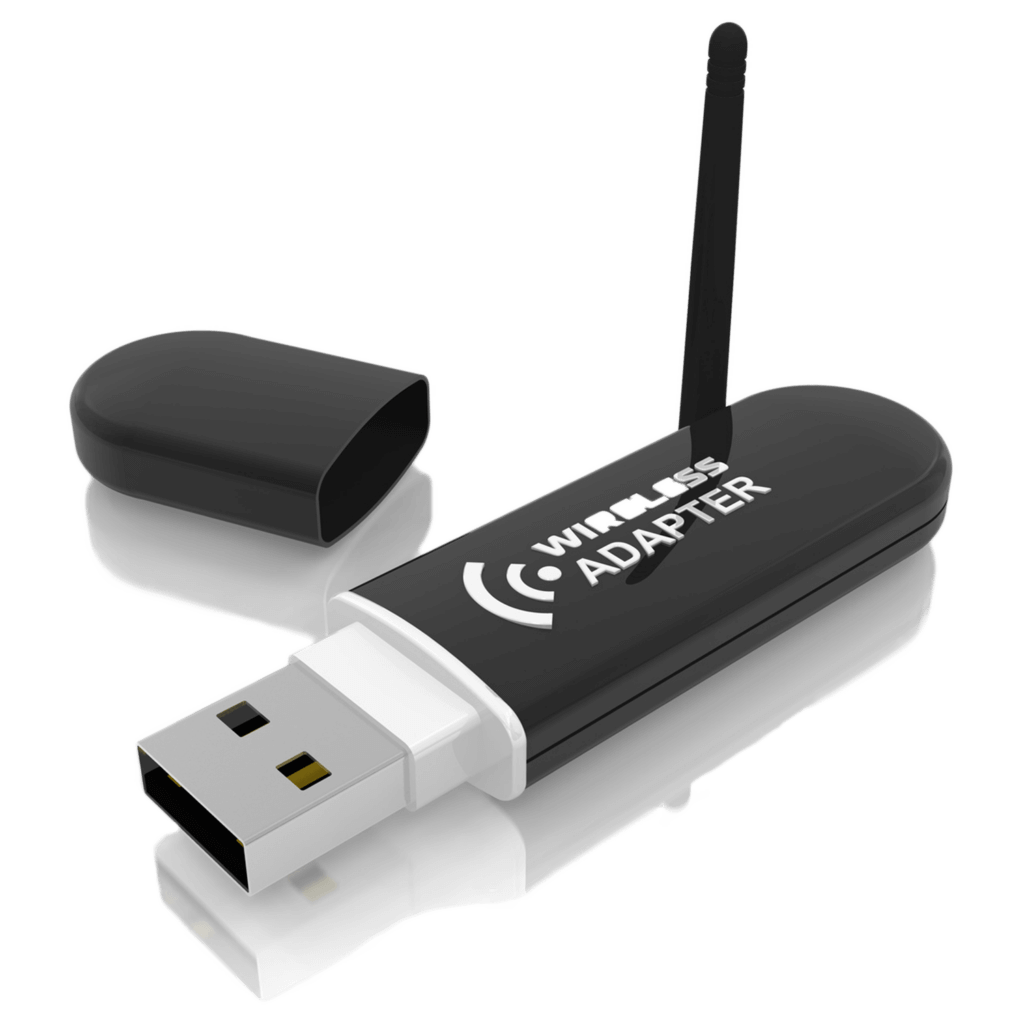 The new mini PC is not WLAN-capable? No problem, because there are suitable accessories for this too. A USB WLAN stick, sometimes also called a WLAN dongle, connects the PC dwarf to the wireless network.